Taylor Swift vinyl collection
Anyone who has spent any time with me probably knows that I'm a full-blown swiftie. Many reasons for that, the gist of it being that I do genuinely like her as a person (whatever that means when said about a global celebrity) and actually enjoy and relate to her music (she's been my top 1 most listened artist in Spotify for multiple years now).
Today (well, yesterday really, but who's counting) marks the day I received her first album (the self-titled "Taylor Swift") on vinyl in the post. This completes my years-long mission to own the full set on vinyl. There's now 12 in total! That includes 10 original studio albums, plus 2 re-recorded studio albums. The first one I got was "1989" back in 2015, so it's been a process.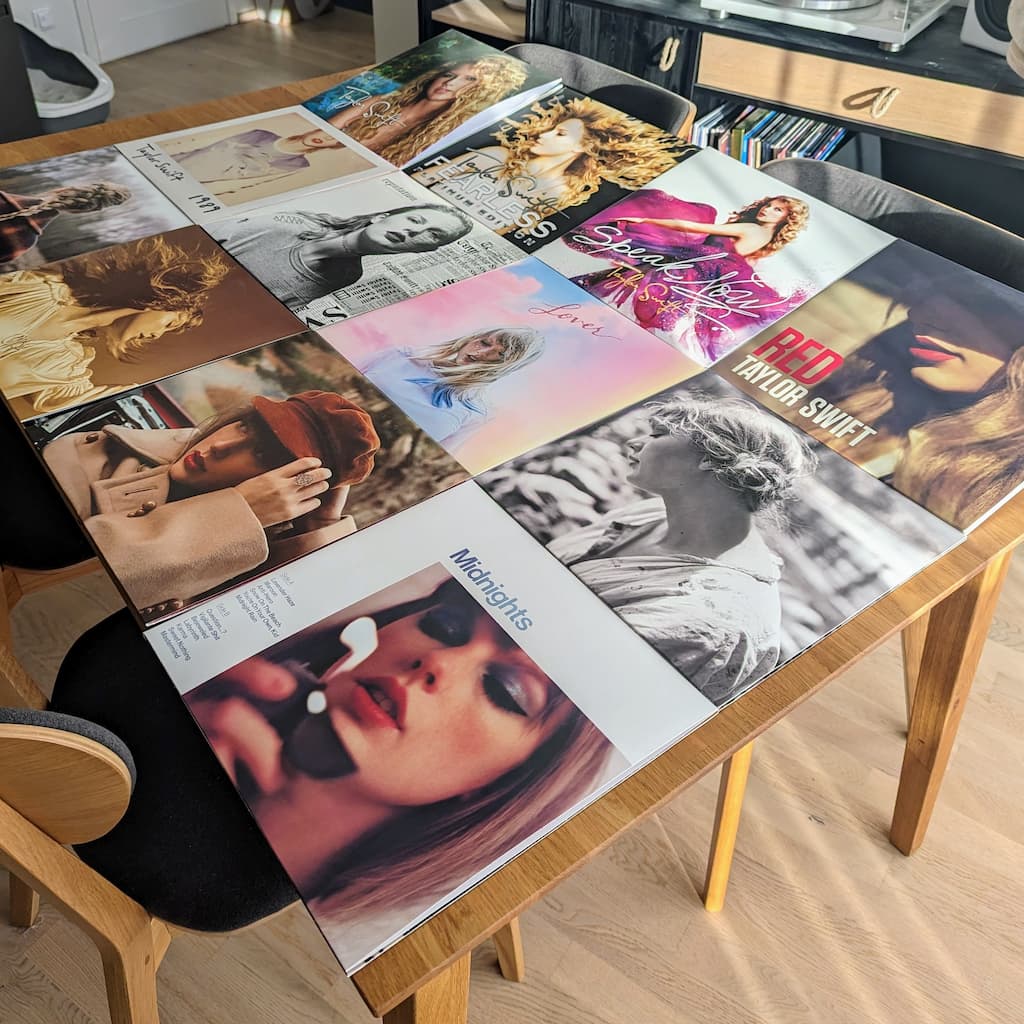 Definitely one of my most precious possessions. Come and have a listen, I dare you.